Good morning/afternoon/evening to all who are reading this. As many of my readers know, I have now joined the millions of Americans who have been furloughed or laid off in the past few weeks due to the COVID-19 pandemic. This means that I have found myself with a lot of extra time on my hands. Staying busy is a key component to maintaining my mental health, so I've been looking for ways to be more active with this site, even as I am temporarily unable to spend quite as much on new cannabis products to review.
This Monday morning as I showered (where some of the greatest ideas often come to us – right?), I thought of the T7 series concept. That will be a new focal point for this site going forward. T7 is a play on alliteration – "Take The Time To Toke Things Through." We're taking the time to think things through, but with medical cannabis involved. I invite all of you who are reading to join me in a short time of meditation and reflection as you read along.
I went ahead and checked to ensure I wasn't stealing someone else's concept.
The idea behind the series is pretty simple. This will be more of a traditional blog-style series of posts that will complement the other content on this site. None of that content (reviews, industry updates, etc.) will stop, though the reviews may come a little bit slower for a month or two.
Each T7 "episode" will focus on a variety of topics, some of which will be cannabis-related, and some of which will be focused on more broad topics. I'll go with the flow to an extent, but my intention is to keep every episode focused on a topic that is at least somewhat relevant to you all. I'll also include a YouTube link to the YouTube radio station I'm listening to while writing; you can play the music in-page as you read along if you're on a desktop or laptop, and possibly tablet. Finally, I'll include the product and strain that I'm medicating with as I write – a little "extra" for those of you who are interested.
The first episode will focus on something that is so real and so relevant to a lot of us right now, and that's maintaining your full health (physical, mental, and spiritual) during a pandemic that has caused millions of us to isolate ourselves at home. Since depression and anxiety were prevalent in so many of us before a respiratory virus pandemic was thrown into the equation, it becomes perhaps even more challenging to maintain our full health.
I'll share what I am doing personally to cope. Since I was furloughed from my job last week, my wife and I have been isolated at home for a few days together now. We're doing well so far. This post does not intend to suggest that my choices or decisions are superior or the "right" way, but are here to help and give all of you a sense of community during this challenging time.
Medical Cannabis and Home Isolation
Music:
Cannabis Product & Strain: Growhealthy 99 Problems Flower (Review coming soon!)
Maintaining Physical Health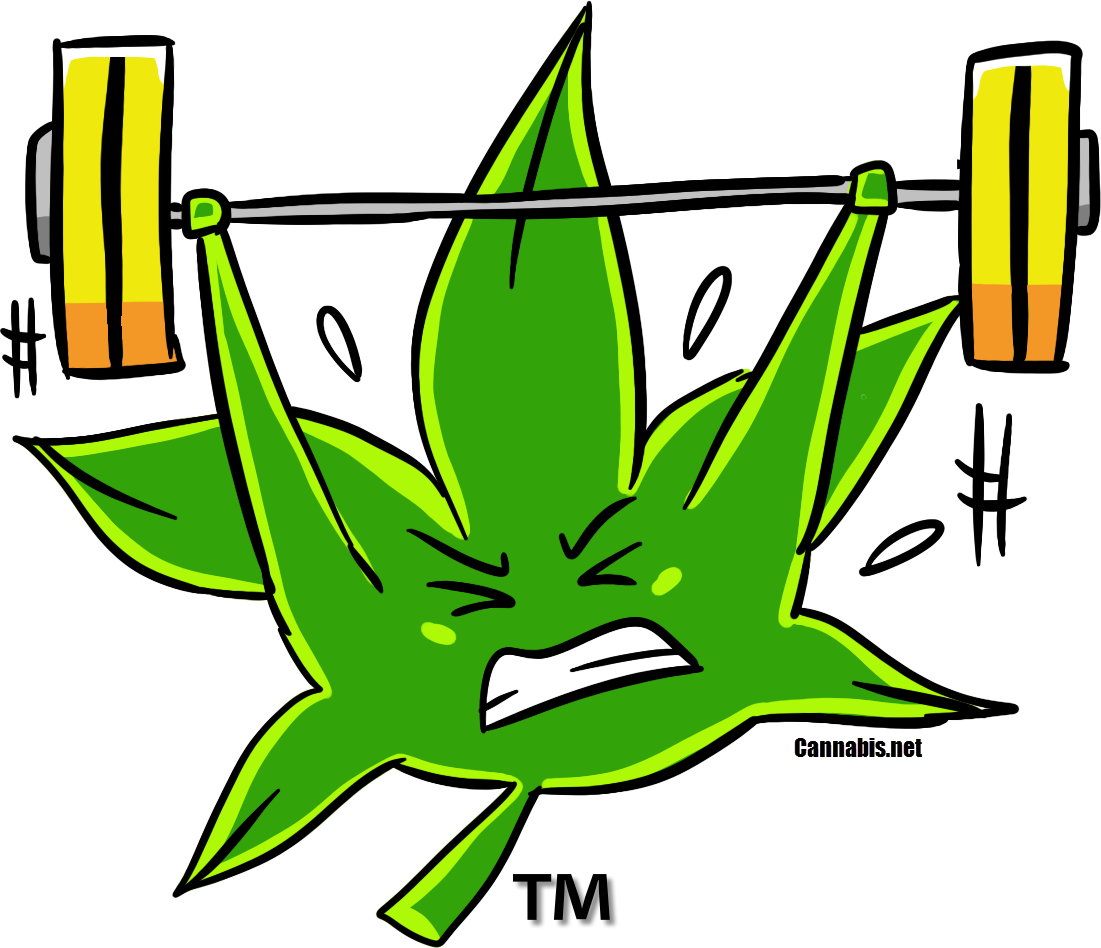 I'll start here, as this is one of the more "rooted" areas that we can all work on.
For me personally, I see multiple components to this. There's obviously the virus that's out there, and we want to avoid catching that and/or spreading it. If you're essential workforce, hopefully working from home is an option for you. If not, then trying to maintain as much distance from others as possible is extremely important. Washing hands often (with warm, soapy water) and avoiding touching the face are equally paramount to preventing infection. Do everything you can to follow the CDC and WHO guidelines. Face coverings are optional, but I am a fan: they prevent spread, and we can't say that they don't at least provide some protection from viral droplets in the air.
For those of us who are at home, staying at home as much as possible is what I see as the best, most obvious way to combat spread of the virus. Grocery store and pharmacy trips should be eliminated in favor of delivery if possible; we have Publix deliver our groceries as needed. If you must go inside the store, try to go in the early morning or other times when there are less people out and about. Everything factors your chances for catching this virus. Remember that, and implement it into your plans and actions. Choose awareness over fear.
Since we are now unable to access our usual public gym, my wife and I have made it a point to do something active every day. This is extremely important as a foundation for good mental and spiritual health for us. Since I can't lift weights as much or use machines at all, I've been using some 10 and 20 pound dumbbells for exercises at home, as much as is possible. I've accepted that these workouts won't be quite the same intensity, but they will allow me to stay healthy and fit until we return to "normal" once the virus has been mostly or completely defeated.
Going for walks is important too, as I feel the natural Vitamin D from the sun is a key component to maintaining a good mental state and outlook on life in general. We take walks through nearby neighborhoods and are sure to keep plenty of distance between us and any others who are outdoors. This always seems to be somewhat of a "reset" for me, as I find it easier to achieve a meditative and mindful state while walking. I usually carry my vape pens with me for these walks, and enjoy a puff or two when nobody else is around.
Healthy sleeping and eating habits are essential to overall health, so we are sure to get at least 7-8 hours of sleep each night – it's what works best for us, personally. We keep the same schedule as if we still had our jobs. I work on the site and do productive activities during what would normally be my work hours; this seems to help me retain some sense of normalcy. We make sure we are getting enough key nutrients, eating healthy foods as much as possible, and taking multivitamins every 2-3 days to supplement any gaps in nutrition.
Doing all of these things on a daily basis was really part of our routine before the pandemic, with the exception of how we get our exercise. I feel that the more we all do this, the better we will find our overall health to me.
Maintaining Mental Health
Equally important to physical and spiritual health, our mental health is often what poses a challenge for medical cannabis patients. So many of us (myself included) are medicating for PTSD, depression, and anxiety – even ADD and ADHD for some of us. We do our best to stay happy and motivated on a day to day basis. Now a pandemic has been thrown into the equation, and many of us hypochondriacs (again, myself included) are suddenly highly anxious all the time. I have seasonal allergies and allergic asthma. Now is not a great time to experience the symptoms of seasonal allergies!
I say all this for one reason: I get it. I feel the same anxiety that so many of you are feeling. And on top of worries about the virus itself, and what it can do to us and our loved ones, there's the economic impacts. Millions of us lost our jobs in the past month, so we have to sign up for unemployment. But the unemployment website was already broken by design, and now it's overloaded, so we're unsure if we'll be getting a paycheck in two weeks. There is so much to think about, and it's really tough for a lot of us to deal with the reality of life right now. So how do we maintain our sanity in a trying time?
The good thing for us is that we have our medication, and like all other things, I believe maintaining a healthy balance and moderation is key to the best outcome. It may be tempting to smoke twice as much as we normally do, especially when we're at home and bored. For me, I'm doing my best to medicate as I did when I was working. It keeps my tolerance in check, it keeps my supply within levels that won't induce my anxiety of running out of medicine, and it is another way I am able to retain some sense of normalcy. Definitely medicate to alleviate your symptoms; that's exactly why we have it. Just remember not to get lost in the sauce.
Other than that, a more universal thing we've been practicing is to stay occupied. It doesn't really matter what it is, so long as it isn't harmful. If you've still got your job, this is much easier. But if you're like us and isolated at home, it can be more challenging to fill up our days. Ultimately, do what you love and wish you had more time to do when you were working. Invest some time into your hobbies, creativity, whatever you enjoy. Play video games, binge watch those series you wanted to see, make a marathon of your favorite movie series. Just don't forget to keep up your physical health and exercise, as we discussed in the last section!
Talking to friends and family is important too, so reach out to them however you can. Call them, text them, Facetime them, message them, tweet them – you get the picture. Many of us are staying away from elderly and immunocompromised friends and relatives due to the virus, but maintaining some form of human contact is really important for our mental health.
And as hard as it may be, try not to think too much about the virus. This is a hard one for me; I love to read scholarly articles and studies and absorb as much information as I can about this novel coronavirus. It is frightening and fascinating, and that is a bad combination for me. I find that I am happier and less anxious when I am able to stay away from the news about the virus. While I do think everyone should stay updated on the latest guidance and remain aware of what is going on, the line should be drawn at obsession – which I have learned the hard way.
Doing all these things has been helpful to keeping my mental health in check, which has a feedback loop in that it supplements keeping my physical and spiritual health in check as well.
Maintaining Spiritual Health
This is a more subjective topic, as everyone has a different interpretation of spirituality. Some are religious, some aren't, etc.
Personally, I am open-minded and believe that many religions and schools of thought hold value. Whatever gives you a foundation to thrive and find meaning is the right choice for you. One of my main mantras for life has always been "as long as it doesn't hurt anyone else or the planet, let each person do as they wish."
I say this to preface this section. I will offer limited guidance here, because it's not my place to tell anyone what to believe. But we must acknowledge spiritual health and morale as a separate, equally important component of overall health. How do we universally keep this area healthy during this time?
Meditation and prayer (often combined) are my tools of choice for maintaining my spirituality. I want what is best for the greater good. I want to see others thrive. Like the other areas of our health, it can be more challenging to maintain a positive morale when there is so much going on. I feel that meditation is a universal tool that anyone, regardless of their beliefs, can use to their benefit. You likely have the time, so do some google searches. There are thousands of ways to do it, and every one of them could be the right answer for you; a high percentage of the tools you find will be beneficial to you in some way.
If you are religious, maintaining normalcy can come in the form of attending virtual church services, or spending more time reading and studying your texts of choice. Do what you can to feel "at home", and use this time to your advantage. We should all strive to be the best versions of ourselves, and so often, the "working world" can hold us back from investing the time that is needed. If you're able, take advantage of this time as a chance to develop your spirituality and morale. You may (and likely will) find yourself better off after the pandemic is over, than you were before it.
Closing Thoughts
This is a tough time for millions upon millions of people across the planet. You are not alone; we are not alone. We are all in this together. Take comfort in knowing that.
I firmly believe that we will emerge from this pandemic as a stronger, more united race of people – if we all take advantage of this "pause" in the fast pace of our world. Think about the big picture; think about the meaning of it all. Do what you can to maximize the opportunity of all this extra time. After all, time is our most valuable asset —
Be sure to join our email subscriber list and follow us on Twitter and Instagram to stay up-to-date with all the latest in the Florida medical cannabis industry! Don't forget to join our email subscriber list as well; this will ensure that you stay up-to-date will all develops in the Collective and the Florida medical cannabis industry! You can find a quick-subscribe button in the righthand column on this site.